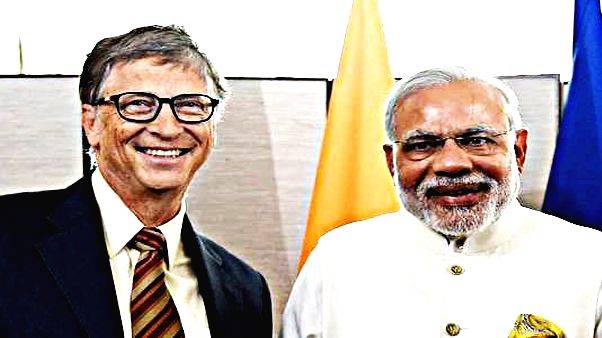 NEW DELHI: "The leadership of Narendra Modi and the Indian government has played an important role in improving sanitation. Now is the time to build on the success of Swachh Bharat," Gates tweeted.

This is not the first time when Gates has praised Prime Minister Modi and the Bharatiya Janata Party-led central government for the efforts made towards improving sanitation process in India.
Earlier, Gates who co-chairs the Bill and Melinda Gates Foundation, had congratulated the Indian government for the efforts made in reducing malnutrition and sanitation-related woes in India.
The Swachh Bharat Mission was launched in October 2014 by Prime Minister Modi. Since the launch of the Swachh Bharat Mission, over eight crore toilets have been built across India and over five lakh villages have been made open defecation free.
Under the mission, the Prime Minister launched the 'Swachhata Hi Seva' movement on September 15 with an aim to fulfill Mahatma Gandhi's dream of a Clean India.