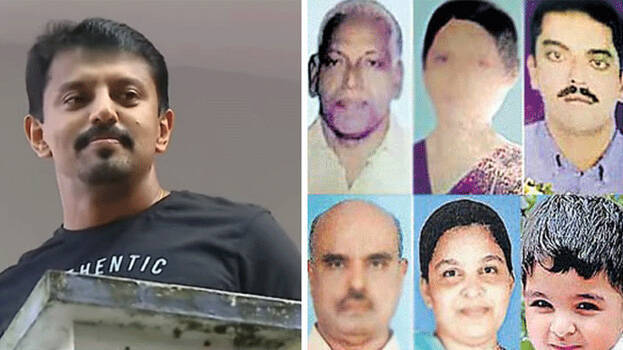 KOZHIKODE: When I read the news about the mass murder in Pinarayi, I grew suspicious on the deaths that happened in my own family, said Rojo Thomas, the complainant in the case. There were contradictions on the things stated by Jolly on Roy Thomas' death and the facts of his autopsy report. I discussed this with my sister Renji Thomas and decided to lodge a complaint.
Rojo said that he expect more will be arrested in the case. If examined her phone details, there will be chances for more arrests. Had Jolie not been arrested, more would have been killed by now. We escaped by the grace of God. The police have completed recording the statements of Rojo and his sister Renji.
Both described before the investigating team the circumstances on which each death occurred. Rojo said that he told police the things that he found in an investigation and handed over some proofs on it. Police collected some details from Romo and Ronald, children of Jolly and Roy Thomas. Police took some precautions to prevent Jolly from seeing her children.