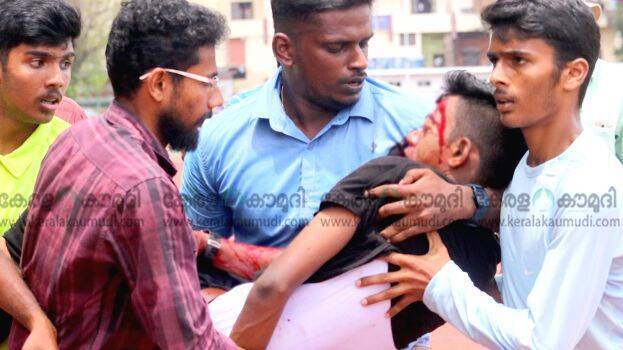 KOTTAYAM: A plus one student who sustained serious injuries after a hammer fell on his head during the State Junior Athletic Meet at Pala, succumbed to his injuries on Monday.
The accident happened during the school meet on October 4.

Melukavu Chovvur Kurinjamkulahi Johnson George's son Afeel Johnson was also the volunteer of javelin throw competition.

The inquest was completed today and post-mortem will be held on Tuesday. The tragedy occurred as javelin throw competition and hammer throw competition were held simultaneously and at the same venue.

The hammer hurled during a competiton fell on Afeel's head. Meanwhile, a case will be filed against organisers of the event for homicide without the intent to kill.

The accident happened when the Afeel was going to pick up the javelin thrown by a competitor. At that time hammer throw competition of under-18 girls' section was going on.

3 kg hammer thrown from 35 km away flew to him and hit the forehead above the left eye. Afeel could not duck the object that came flying to him.

He fell to the ground unconscious. He was first rushed to Pala general hospital and from there to Kottayam Medical College hospital, where he died on Monday evening.

A football talent, Afeel had also got selection to the coaching camp under Kerala Blasters' team.