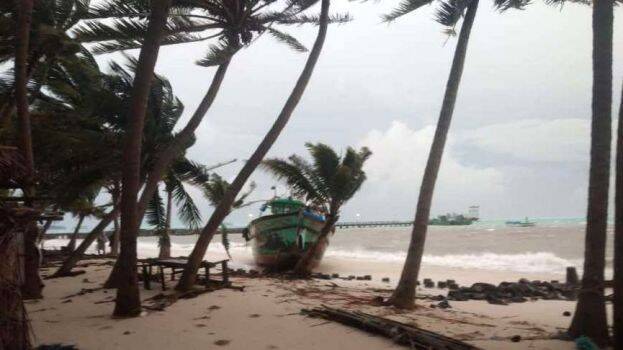 THIRUVANANTHAPURAM: According to the latest reports, the Maha Cyclone has passed the Lakshadweep coast. The cyclone. which is currently in the central-eastern part of the Arabian sea, will intensify within few hours, IMD said. A warning has been issued at the coasts of Lakshadweep. Meanwhile, six fishermen from Aayikkara in Kannur have gone missing in the sea.
State Disaster Management Authority said that heavy rain is expected in hilly regions as well as coastal areas in the state. The cyclone, which is currently blowing at speed ranging from 90 to 117km, might soon turn intense to blow at a speed of 166kmph.
While warning of heavy rain and storm throughout the state, the disaster management authority also prohibited fisherfolks from going for fishing.