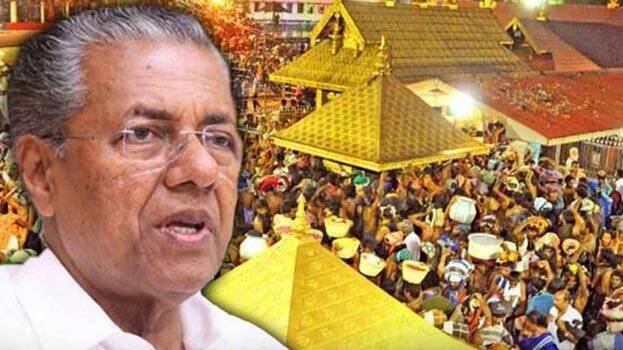 THIRUVANANTHAPURAM: Chief Minister Pinarayi Vijayan has said in the Assembly on Monday that if any section tries to commit atrocities in Sabarimala in the name of temple tradition, stringent action will be taken against them. The government will ensure that there is law and order in Sabarimala during the pilgrim season.

"In the Sabarimala women's entry issue, it is not possible to make law by amending fundamental rights. The union law minister himself has clarified this," he said.

The chief minister rejected the demand for making law for Sabarimala on the lines of Tamil Nadu-model law making for Jellikettu.
"Sabarimala order is not like Jellikettu or Kalapoottu.

The government has got the legal advice that it is impossible to make a law again for Sabarimala. A section has hidden this fact to baffle devotees.

Kerala government doesn't belong to any particular section of society. The government stands for protecting beliefs. It has not forced any woman to go to Sabarimala and it is the woman who has to decide on whether to go there or not. The government is obliged to implement the Supreme Court order. Former Kerala governor had also supported this stand of the government," the chief minister said.