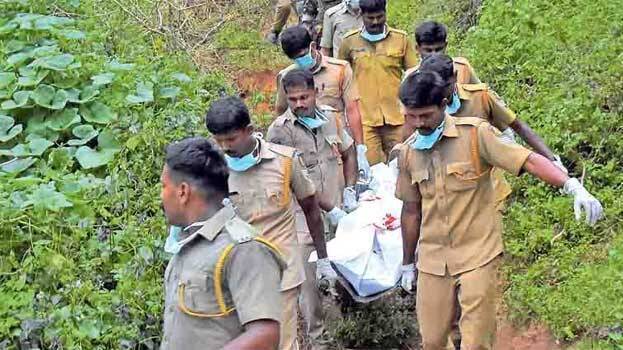 PALAKKAD: On Deepavali day something mysterious was happening inside the forest. On that day about 15 officers went through Dhanyam Ooruvazhi. During the wee hours of the next day, Thunderbolt commandos reached their village, according to Adivasi leaders who held a press conference recently

"The slain Maoist leader Manivasakam walked using a walking stick in the forest. Manivasakam who used travel a lot in Kurumba sector was very close to Adivasis in Attapadi. Other than him, the adivasi residents have seen only one Sreemathy with a baby in her arms, Savithri and Aravindan in Attapdi area.

They used to come to our homes with baby and took food and clothes. Even one and a half month before the shootout, they came to our town.

Three months ago though the police reached Edavani after sensing their presence, they remained hidden and escaped from the police. No one among the adivasis knows anything about Deepak and Suresh, about whom the police are talking about now.
No one has seen Karithikeyan and Rema, as well," said Thaikula Sangham vice-president K Sivani and leader K Sivakami.

They said since 2013, Maoists had been frequenting villages in Attapadi. "Maoists have never looted or attacked anyone. They didn't harm anyone and the only thing they did was they received food from us and ate it. The villagers are scared to reveal this for fear that they would also be branded as Maosists and arrested," said Sivani.

The police version was that during the first day of Maoist encounter, Manivasakam had given a slip to the police. The next day, when the police who prepared the inquest of three slain Maosits went to the forest, Manivasakam laid in ambush and sprung on him from behind behind, holding an A K-47 rifle.

Sivani and Sivakami added that the video released by the police (that was shot during the inquest) was a farce and if a judicial inquiry is ordered, they would give statements with evidence.