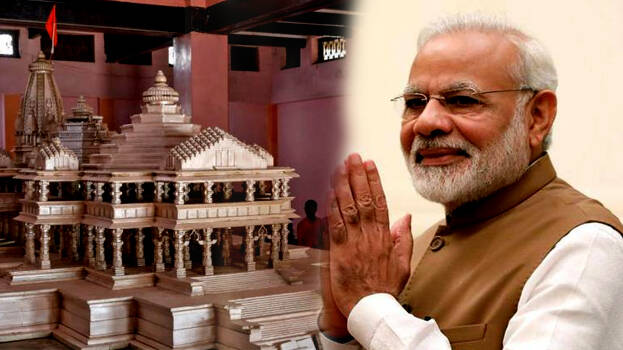 NEW DELHI: Latest report suggests that the Centre will soon set up a trust to construct the Ram temple in Ayodhya. Earlier, the five-judge constitution bench of the Supreme court, which ordered the historical judgement in the Ayodhya case, had asked the Central government to set up a trust within three months to construct the temple on the disputed land.
According to sources, Prime Minister Narendra Modi will preside a meeting within one week to discuss the formation of the trust. It is learnt that an eight-member trust will be formed soon after the meeting. Sources also said that the Centre is likely to follow the model of the Somnath temple trust which has members from both Central and state ministries. According to the Supreme court verdict, the trust can build the temple in the disputed land while five-acre land should be allotted to the Sunni Waqf Board.
The Sunni Waqf Board can construct a mosque in this five-acre land allotted by the government.
Earlier, the five-judge bench headed by CJI Ranjan Gogoi had asked the Centre to give adequate representation to the Nirmohi Akhara in the temple trust.