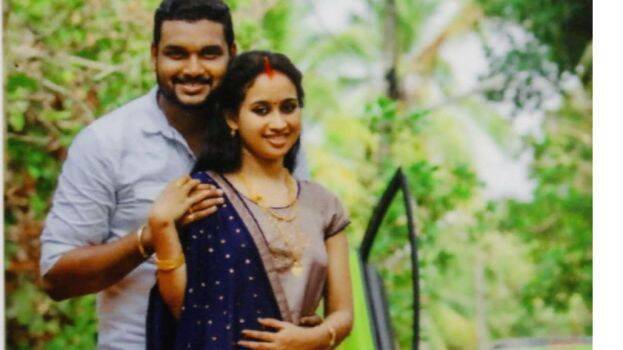 KUNDARA: In Kundara murder case, the accused, Vysakh, has confessed to the police that he had killed his wife unintentionally after being instantly provoked by a quarrel over family issues.

Kollam Junction Devi priya resident Vysakh reached Mulavana, Charuvila Puthen house of his wife Krithi (25) on Monday by 7pm.

"I picked a quarrel with my wife in the bedroom. Unable to control by anger, I hold her head and pressed a pillow against her face. When I released her, she collapsed on the bed and lay motionless. I did it not with the intention to kill her but it happened out of my sudden wrath," he reportedly told the police.

"At that time I was embarrassed and thought only about escaping from the spot. By 10:45 when Krithi's mother came to call us for dinner, she was lying motionless.

Under the pretext of getting ready to take her to hospital, I slunk away, got into the car and drove away. Later I telephoned to my house in Kollam. As they also asked me to surrender, I went to the police station with my friends and surrendered," he told the police.
Vysakh has been produced in the court and remanded. The investigation officer said that his police custody would be sought for further questioning. In Krithi's diary note, it was said that their martial life was going through a rough patch and Vysakh only eyed monetary benefits from her.
It was Facebook acquaintance that led to marriage.. Four years ago, Krithi had married a Thalachira native. When her kid from that marriage was just four-month old, she divorced him.

It was after that she got acquainted with Vysakh. He soon started coming to her house at Mulavana and once, even to celebrate the child's birthday. In 2018, they registered their marriage. As his parents was not happy with marrying a divorcee, he held the marriage at a noted auditorium in Kollam months ago.

Vysakh who went to Gulf after the marriage retuned to the hometown within a month. After that he had been working as an Education Consultant. During this period he drew lakhs of rupees from the account of Krithi and her mother. He also took huge money as loan after mortgaging their lands.