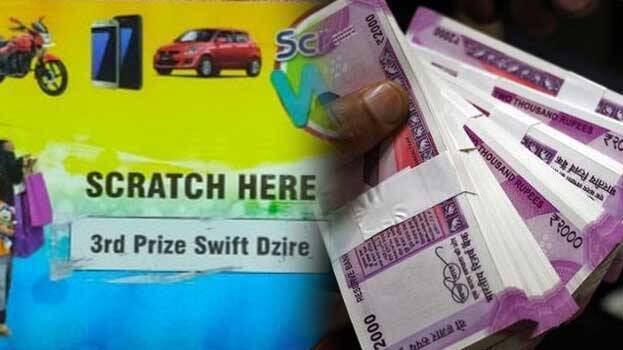 THIRUVANANTHAPURAM: Reports suggest that the state has been recently witnessing a huge financial scam in the name of a popular international nutrition company. According to a probe, over 100 people across the state have been approached by certain groups asking them to participate in the lucky draw competition held in the name of the company. These groups have apparently used the fake logo and the owner's name of the Delhi-based company to win the faith of the public. Following this, complaints were raised by the people which led to an investigation by 'Kerala Kaumudi Flash' that eventually proved that the company is not conducting any such competitions or prize distributions.
According to a report in Flash, several persons received calls from various numbers saying that they have been selected as winners in a lucky draw contest held in connection with the 20th anniversary of the company. The caller informed them that they had won around Rs 2.75 lakhs and asked for their addresses in order to send a verification letter. The winners were also asked to contact the number soon after receiving the letter.
Later, the winners received verification letters informing them about the prize money. The letters also read that the winners will receive golden rings which will be sent by mail. The winners were also provided with scratch cards along with the verification letters. Upon, scratching these cards, they were even promised of prizes such as cars, mobile phones, washing machines, refrigerators etc.
These verification letters even had the notary seal of the central government. When contacted, the organizers asked the winners to submit their bank account numbers in order to transfer the prize money. The winners became suspicious when they were asked to pay a sum of Rs 13,800 as part of the GST deduction of the prize money. Following this, a complaint was raised by some of these winners which led to an investigation by Flash.
According to the Flash report, the company's offices based in Delhi, Bengaluru and Thiruvananthapuram have confirmed that no such lucky draw competition was being conducted by the company. Following this, the public has been against such fake prize scams in the name of popular organizations.