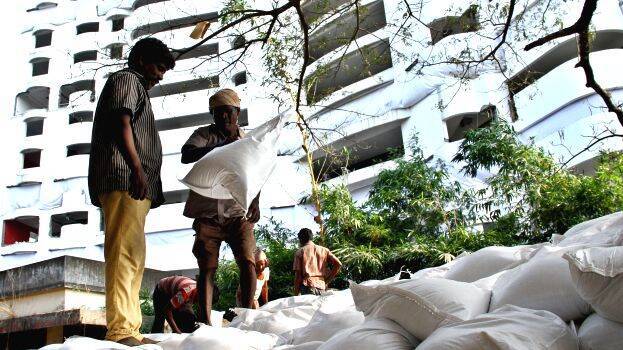 THIRUVANANTHAPURAM: The state government has initiated the procedures in connection with the demolition of the controversial apartment buildings in Maradu. As per the meeting chaired by minister AC Moideen, Jain Coral Cove, which is located far from residential areas, will be demolished first.
As per the earlier plan, Alpha Towers was to be demolished first which will be followed by H2O Holy Faith. However, the authorities were forced to change this following protest from people living in nearby residential areas.
Several people in the locality had raised concerns regarding the impact of the demolition works. Minister Moideen directed the officials to clear these concerns as soon as possible.
It is learnt that the people in the nearby residential areas will be transferred to Thevara SH college and Panangad Fisheries college at the time of demolition. The meeting also saw an understanding being made regarding the compensation that will be awarded to houses that incur any loses.