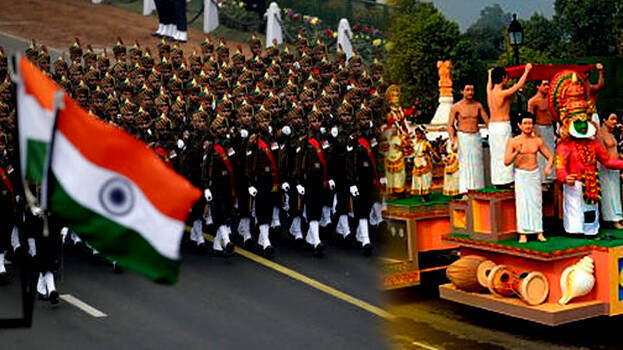 THIRUVANANTHAPURAM: The Centre's refusal of Kerala's theme for its tableau to be included in the Republic Day parade has triggered another controversy.

The tableau ideas of non-BJP states such as Maharashtra and West Bengal were also rejected.
West Bengal and Kerala are two states that have been vehemently badmouthing the Centre over the Citizenship Rights Bill.

In Maharashtra, Shiv Sena had formed the government after breaking up with the BJP. Meanwhile, jury member and famous dancer Jaya Prada Menon's claim is that there is definite reason for rejecting Kerala's proposal.

"Republic Day Parade is the pride of the nation and in this there is no politics. Only the best tableau will be chosen. In the case of Kerala, this time, there was replication of theme. The first idea of the float was sent back with instructions for change. The second idea sent also didn't have novelty.

Kerala's float this time portrayed Temple Entry Proclamation and Vaikom Sathyagraham. Many had come out talking against and in favour of the Centre's decision.

"I don't understand why Kerala's float idea was rejected. The Centre will go mad even at the mention of the word Malayali. That is the situation. The Centre also rejected the nomination given by Kerala for Padma award," remarked Minister A K Balan.