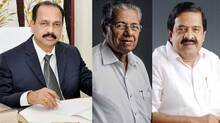 THIRUVANANTHAPURAM: State election Commission has informed that the local self-governing body elections will be held as per the voters' list of 2015.

State Election Commissioner V Bhaskaran informed that there was difficulty in conducting the election based on 2019 voters' list.

The LDF and UDF had urged the Commission to consider 2019 voters' list for the election but it rejected the demand, saying that in that case there will be an expenditure of Rs 10 crore.

Meanwhile, the commission informed that the draft voters' list of 2015 could be revived by adding more names. Discussions in this regard will held with political parties at district level in order to put an end to anxieties," V Bhaskaran clarified.