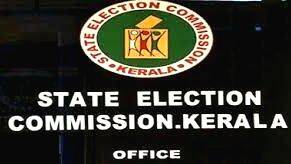 THIRUVANANTHAPURAM: The State Election Commissioner, A Shajahan, said that trial of 78 cases under anti-defection law are proceeding related to the 2020 local body elections. Eight members were disqualified and re-election to their wards were conducted.
State Election Commissioner was talking at the inauguration of the workshop conducted on the sidelines of the State Election Commission's thirtieth founding day.
Once the commission rules that the member has defected, the person will lose the membership and will not be allowed to contest in the local body election for six years. The Commission had earlier disqualified 9014 candidates for not giving the exact expenditure after contesting the last general election.
A Shajahan said that disqualification will lead to byelection. That will affect the smooth running of the local body office. Therefore, candidates and the elected members must refrain from creating such situations.