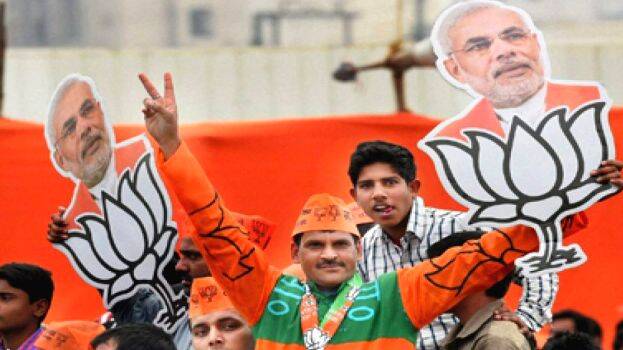 NEW DELHI: As the Delhi elections are fast approaching, the Bharatiya Janata Party is planning for huge programmes across the national capital to displace the ruling Aam Aadmi Party. According to a report, BJP will organise around 5000 small rallies across various parts of the capital city within a period of 20 days.
As per reports, BJP plans to conduct 3 or 4 rallies every day in each of the constituencies in Delhi. It is learnt that the party is making its moves in Delhi based on the orders of the central leaders.
Several prominent party leaders including cabinet ministers are expected to campaign for the party. While PM Modi will be participating in around 10 rallies, other prominent leaders will take part in 3 rallies each, sources said. Earlier, the party had released the list of 57 candidates for the Delhi elections.