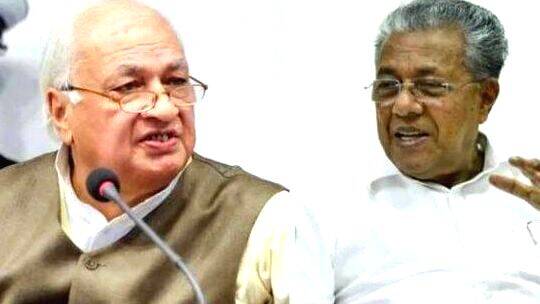 THIRUVANANTHAPURAM: As the tension between Kerala Governor Arif Mohammad Khan and state government is escalating, reports suggest that the government will soon explain its stand to the Governor. It is learnt that the government will prepare a detailed report about its stand against the Citizenship Amendment Act passed by the Parliament.
According to sources, the report states that the government has not violated any constitutional norms or the Rules of Business of the Raj Bhavan. The report will be submitted soon after the government receives an official notice from the Raj Bhavan. The Chief Minister's office will also explain the grounds on which the government is opposing the CAA and the actions it has taken so far against it. The report will also contain opinions from the Legal department as well as the legislative assembly.
Earlier, CPI (M) mouthpiece 'Deshabhimani' had criticized the governor in its editorial for giving political statements without understanding the stature of his position. The editorial points out that it is not mandatory for the government to notify the governor about filing suit at the SC, as it is not mentioned in the constitution.