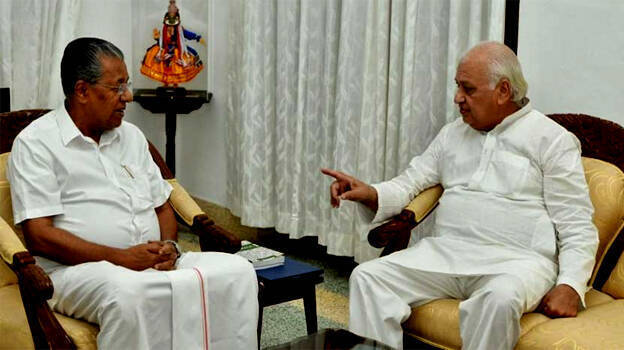 THIRUVANANTHAPURAM: The governor sought a report from the state government for approaching the Supreme Court against Citizenship Amendment Act (CAA). Raj Bhavan has sought an explanation from the chief secretary. Governor Arif Mohammad Khan had earlier clarified that an explanation will be sought as approaching the court against the act is unconstitutional. However, the government has not obtained a letter on it till Saturday.
In its letter to the government seeking clarification on what grounds they approached the Supreme Court and as per rules should inform the governor before such an action is taken. The letter also states that if the matter is between the center and the state, it should be informed to the Governor. The governor asked why no one from the government informed the Raj Bhavan before approaching the Supreme Court and why it was not informed. The letter asked an explanation on the matter as early as possible.
In the meanwhile, Minister A K Balan had the other day responded saying governor's concern on the government action will be solved. An explanation will be given after consulting the issue with legal experts. The state government is of the stand that there is nothing unconstitutional in approaching the apex court.