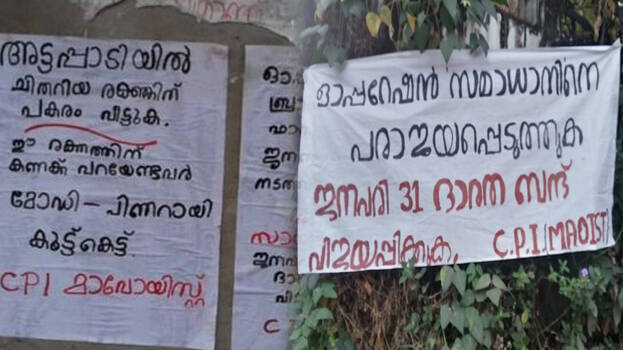 KANNUR: An armed four-member Maoists team including a woman staged demonstrations at Ambayathode Town in Kottiyoor, Kannur. The incident happened Monday morning at 6 am. Three Maoists had guns in their hands.
They stuck posters in the town and also distributed pamphlets. The Maoists reached the town via Kottiyoor wildlife sanctuary staged demonstrations and later returned to the forest area.
The poster stated that Modi is carrying out a military offensive called Operation Samadhan, a military-political mission to create a peaceful path to empower Brahmin Hindu fascists.
Take revenge for the bloodshed in Attapppady, Modi-Pinarayi companionship are accountable for the blood, get ready to retaliate are the words seen in the posters. The posters also said the national bandh announced on January 31 should be made a success.