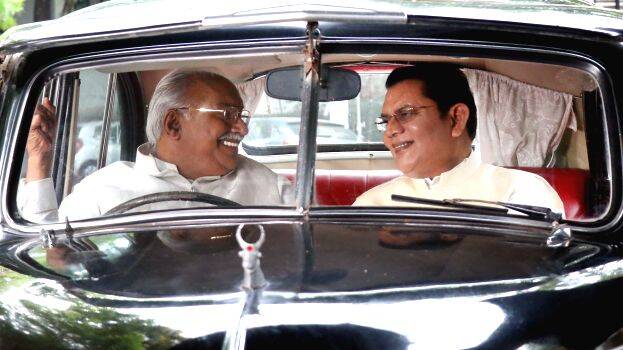 THIRUVANANTHAPURAM: Malayalam's comedy king Jagathy Sreekumar will come in front of the camera after a long gap. He will be part of an ad film of Gokulam Group.

The circumstances of Jagathy's life itself forms the theme of the ad film. Interestingly Gokulam Gopalam himself will share the screen space with Jagathy. Their combination scenes were shot the other day at Thiruvananthapuram women's college.

Though the director said "cut", Gokulam Gopalan kept on talking with Jagathy. Both were seated inside a vintage car. However, Jagathy didn't say any dialogue but varied expressions flashed on his face.

The ad film also has an intention to bring back Jagathy Sreekumar to his old self. The one-and-a half minute ad film portrays Jagathy returning to his alma mater and reuniting with his old friends. His son Rajkumar has done Jagathy young phase.

Mathukutty, who was his classmate in Mar Ivanios College, and his dear teacher 'Mercy miss' also were present for the shoot. Meanwhile, Jagathy Sreekumar was seen pleasant and happy throughout the shoot that spanned the whole day.