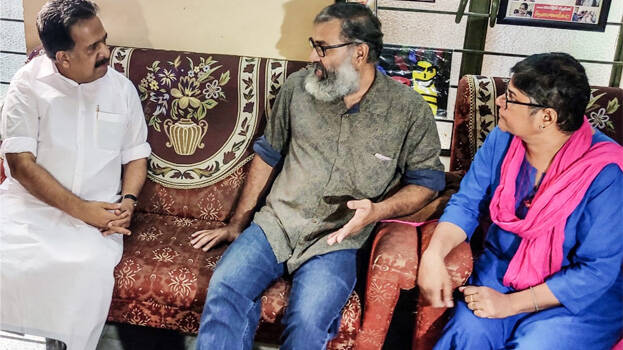 KOZHIKODE: Opposition leader Ramesh Chennithala Tuesday visited the houses of Alan Shuhaib and Thaha Fasal, accused in the UAPA case in Pantheeramkavu. The UDF has no political goals on the matter. Chennithala also questioned the difference between Home Minister Amit Shah and Chief Minister Pinarayi Vijayan. The chief minister should say what mistakes the two committed. The matter will be voiced in the assembly again. The state government is responsible for the NIA to take over the case. Chennithala visited their houses at a time the custody plea of NIA will be considered today.
Chennithala said, 'The NIA does not take over all UAPA cases. This case reached NIA due to the involvement of the state government. The government should make clear what evidence they have against the two. What difference is there between Amit Shah and Pinarayi?
Meantime CPM leader P Jayarajan had asserted that Alan Shuhaib and Thaha Fazal arrested after imposing UAPA following Maoist links were propagating Maoism using CPM and SFI as cover. He made the controversial statement while talking at the Kerala Literature festival in Kozhikode. However, Alan's mother had come forward against his statement.