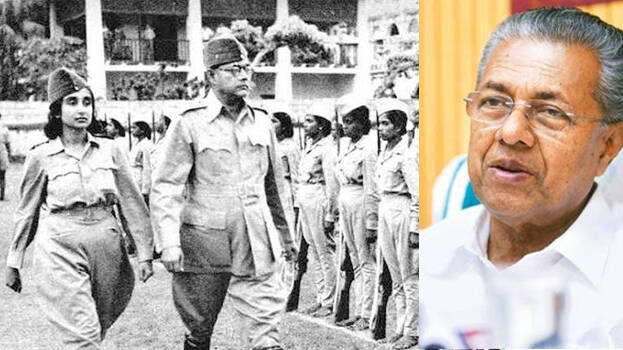 Netaji Subhas Chandra Bose was an Indian freedom fighter who had functioned in his own unique style. On Netaji's birthday today, Chief Minister Pinarayi has posted a write-up on his Facebook page, commemorating the freedom fighter and introducing his ideologies to the new generation.
Pinarayi says that "we are going through a period when a daring patriot's ideologies are being sabotaged".

According to the chief minister, "the Sangh Parivar has been trying to downgrade Subhas Chandra Bose to a mere Hindu leader. In the book 'Indian Struggle', written by Subhas Chandra Bose, he has clearly mentioned his view on Hindu Mahasabha. But all these are being undermined. He was person who had as strong connection with the India's Left wing politics. On his birthday today, time should be spared to understand him deeply."

The chief minister also says that Netaji had opposed the Rightist ideologies within the Indian National Congress. He even described himself as Left Socialist. He wished for a Leftist revolution within the Congress and wanted the Congress to become a party that took up the problems of commoners.