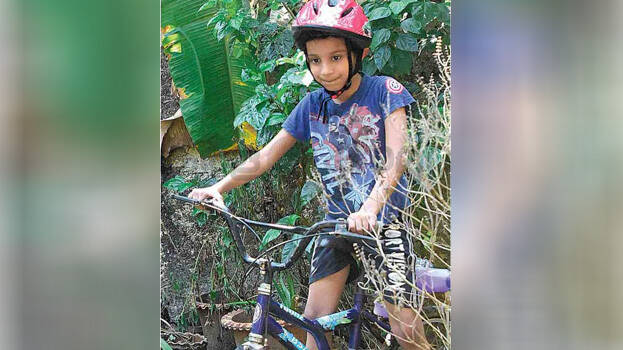 KOZHIKODE: 'Sweets are with Acha and Amma. Will give it to everyone', all tried to control their sobs hearing the words of Madhav, eldest son of Renjith and Indu Lekshmi of Kozhikode, who died in Nepal. Madhav aged six reached Indu Lekshmi's house at Mokavoor in Kozhikode Thursday early morning.
'Acha and Amma are in the hospital after inhaling some gas. Will come tomorrow. Sachu (brother Vaishnav) is with them. If he had come with me would have cried and created a commotion. He cannot stay without acha and amma', Madhav kept on saying without knowing that his parents are no more. Teachers of Silver Hills School where he is studying told relatives not to inform him the news now but convey it slowly.
According to that the school counsellor spoke to Madhav and broke the news. He was stunned and cried for some time. He was found alright when all consoled him. Even when he was playing with his new cycle got from his uncle, there was sadness in his face.
When visitors including the minister reached his house in the morning, he kept on saying 'there's something wrong here'. The bodies of his parents and brother reached Delhi at 6 pm. The bodies will reach Kozhikode at 12 noon. The funeral will be held at 5 pm at Kunnamangalam, at the premises of Renjith's tharavadu.