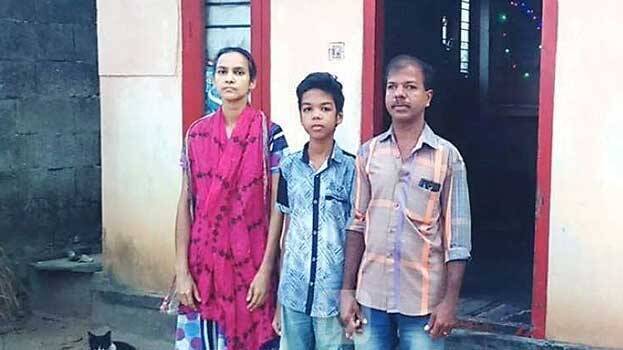 THIRUVANANTHAPURAM: A deaf and dumb native of Thiruvananthapuram, Saji never thought that Lady Luck would smile on him when he bought a lottery ticket for Rs 50 that day.

Saji, a resident of Vallkkadavu Aruvikkuzhi, has won the first prize of Win Win Lottery. The prize money is Rs 65 lakh. His wife Anila and son Santhosh also feel a blessed lot.

He does gardening job and during free time did lottery sale. But one day Saji didn't buy any ticket for sale as he had no sufficient money.

He had just Rs 50 left in his pocket. On his way home, he bought a Win Win lottery ticket from Vattiyoorkavu M H Lottery, paying Rs 30. Later, he came to know about the win (WP 717310 ) only when he checked his mobile phone. The lot was drawn on January 13.

Saji's wish is to build a good house and educate his 8th standard son further.