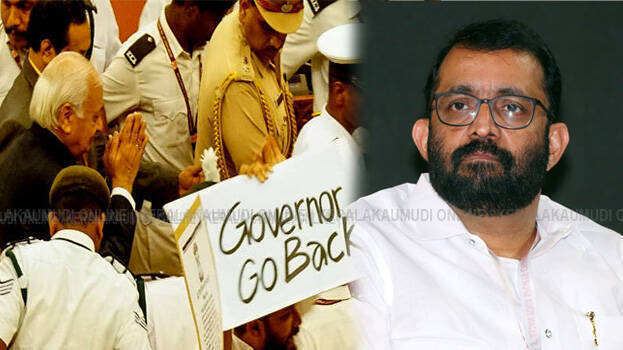 THIRUVANANTHAPURAM: Speaker P Sreeramakrishnan ruled that the remarks of disagreement expressed by the state governor during the policy address will not be part of the house records. He also clarified that no action will be taken against members of the house who stopped Governor Arif Mohammad Khan from entering the house. "We have not thought of any follow-up action. The governor's remarks outside of the prepared speech usually do not form part of official records," he said.
"I have received complaints that the Watch and Ward manhandled opposition members. We will enquire about it. The opposition should have had clarity on how to protest. The protest was unfortunate and should not have happened on the day of the policy address," the speaker added.
The governor had earlier taken a tough stance that he will not read out the portion of the policy address that declared the Citizenship Amendment Act as unconstitutional. But he went ahead and read out these portions in the house after clearly expressing his disagreement.
Prior to reading out the section dealing with the CAA, the governor added the following caveat. "I am going to read this para because honourable chief minister wants me to read this, although I hold the view that this does not come under the definition of policy or programme. The honourable chief minister himself has said in his letter that this is the view of the government. I disagree, but to honour his wish, I am going to read this para." The policy address happened amidst dramatic protest scenes and sloganeering by the opposition legislators.