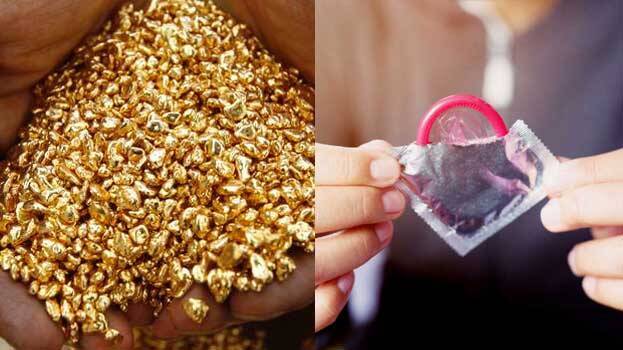 PALAKKAD: Railway Protection Force (RPF) sleuths on Monday arrested three youths who tried to smuggle one kg gold and 16 kg ganja.
Two of the accused are Kozhikode natives and they tried to smuggle gold after hiding condom-covered gold in the anus. The other accused is a native of Thrissur and he tried to smuggle ganja.

Over the past one and a half months, 64 kg ganja has been seized by the RPF from Palakkad Railway station.

The persons arrested for trying to smuggle gold are Habeeb Rahman and P E Mithun from Kozhikode Kunthamangalam area.
They boarded the train from Dindigal; their idea was to smuggle gold to Kerala from Thiruchirappally airport. The police are trying to find out who had given gold to them.

Meanwhile, Thrissur Aranattukara native Libin, who had tried to smuggle ganja was caught when he got off from Chennai Mangalapuram Express train.

He had travelled from Salem to Palakkad Railway station with the contraband. From here, he was planning to go to Thrissur by bus.

The ganja he was carrying had a market price of Rs 10 lakh. A former fashion designer student in Bengaluru, he had smuggled narcotic materials which cost more than Rs 10 lakh in the market.