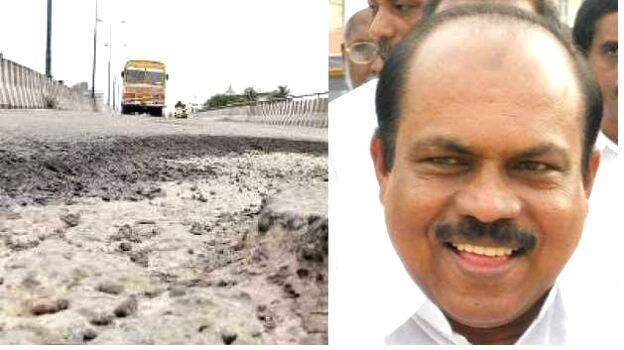 THIRUVANANTHAPURAM: Vigilance has served the notice on former Public Works Department Minister and Indian Union Muslim League leader (IUML) Ebrahim Kunju to appear for questioning in the Palarivattom corruption case.

He has been asked to appear at Poojappura Vigilance Office at 11 am on Saturday. This is for the first time he has been asked to appear for questioning after the Governor gave the nod for it.

According to Vigilance and Anti Corruption Bureau (VACB), the first accused in the case, contractor Sumeet Goyal, misappropriated the 'mobilisation advance' fund amount of Rs 8.25 crore to meet a personal financial crisis and later compromised on the quality of the construction. It was in November 2019 that the Kerala High Court asked the VACB, which is investigating the Palarivattom flyover scam, to probe the involvement of Ebrahim Kunju in the fiasco.

It was found out that by Ebrahim Kunju had a definite role in allowing the mobilisation fund of Rs 8.25 crore to the contractor RDX and allowing a reduced interest.

The Vigilance had collected as evidence the statements of arrested former PWD secretary T O Sooraj and company owner Sumit Goyal. They are also in possession of files signed and sent by the former minister.

Though some officers opposed in writing the decision to give the advance amount, the minister instructed to sanction the money, say reports. The CAG had found out that by giving Rs 8 crore with reduced interest, the government exchequer had incurred a loss of Rs 54 lakh.

Permission to prosecute the former minister was given after the Governor's office asked the investigating officers of the VACB to submit the documents related to the evidence against Ebrahim Kunju. The documents were then submitted to Raj Bhavan.

Palarivattom flyover in Kochi, constructed at a cost of Rs 48 crore in 2016, has been shut since May last year after major structural damages were found. The flyover's construction began during the UDF regime under the PWD.