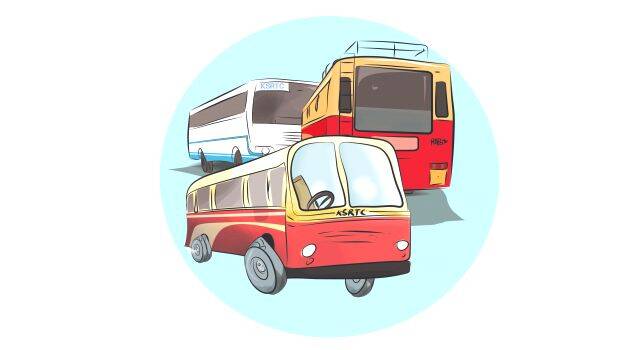 THIRUVANANTHAPURAM: Though the Kerala Infrastructure Investment Fund Board (KIIFB) had allotted Rs 300 crore to KSRTC for purchasing 900 buses two years back, the transport corporation seems to be struggling without the sufficient number of buses.
According to sources, the KSRTC had changed its initial plan to buy buses and instead rented some buses for long-distance trips. However, the change in plan proved to be a failure as the buses suffered heavy losses. As per latest information, the authorities are being forced to cancel one-fourth of the schedules due to the shortage of buses. It is learnt that certain officials occupying higher positions in KSRTC were responsible for forcing the management to back off from purchasing new buses.
According to a KSRTC official, the plan to purchase new buses was dropped as the KSRTC had to loan 7 of its depots to KIIFB in order to repay the huge amount.
It must be noted that KSRTC had around 5000 buses at the time when the KIIFB had allotted the amount. However, the number has reduced to 4000 which means that a large number of passengers will be affected due to the shortage of buses.