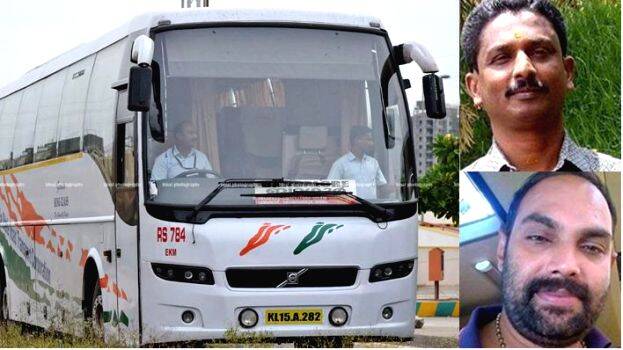 KOCHI: The shocking accident that took place in Avinashi in Coimbatore, costed the KSRTC the lives of two of its most sincere and caring employees. Both Gireesh and Baiju were in fact, the pride of KSRTC.
According to fellow staff members, the two used to give immense priority to the safety of their passengers. In 2018, the duo was in the news when they saved the life of a passenger named Dr. Kavitha Warrier by redirecting the bus and taking her immediately to the hospital. Baiju had even accompanied the patient in the hospital till her relatives turned up. Following this, both Baiju and Gireesh were felicitated by the DTO.
The duo was also very much active during the floods when they transported necessary goods for the affected people. At a time when several KSRTC staff are being criticized for their attitude and irresponsible behaviour, Baiju and Gireesh were noted for their friendly and caring behaviour. Hence, the news of their death has been unbearable for all those who had come across them.