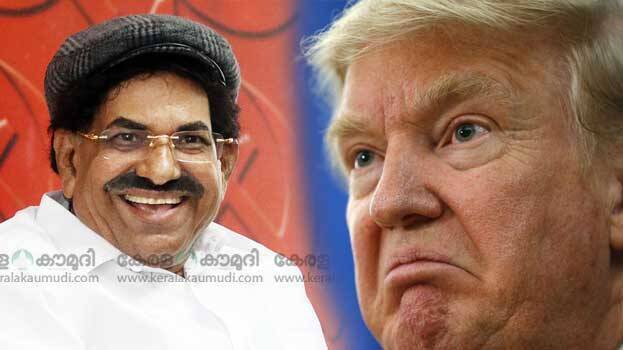 THIRUVANANTHAPURAM: In the wake of the upcoming visit of American President Donald Trump to Gujarat, named Chem Cho Trump (Namaste Trump) event, CPM State secretary Kodiyeri Balakrishnan has come out with strong criticism against Prime Minister Narendra Modi and Trump.

The ailing CPM leader has criticised the event in an article that appeared on his party mouthpiece.

"Modi is welcoming Trump as India's great friend but this will only make India, America's junior partner. American president's visit will neither strengthen nor help India," he wrote.

Kodiyeri has also criticised the eviction of colonies along Sardar Vallabhbhai Patel airport and building of wall allegedly to hide the sight of the slum life nearby, ahead of Trump's visit.

"There is no cruelty American terrorists has not done in the name of protection of democracy," he says pointing out the "butchering" of Saddam Hussein and Iran spy chief Qasem Soleimani.

"Before those blood stains have dried up, India is welcoming Trump who is heading murder politics… Trump is here to make India's economy favourable to America…" he said.

Kodiyeri added that Modi and team are doing agency work for Trump to influence Indian voters in America.