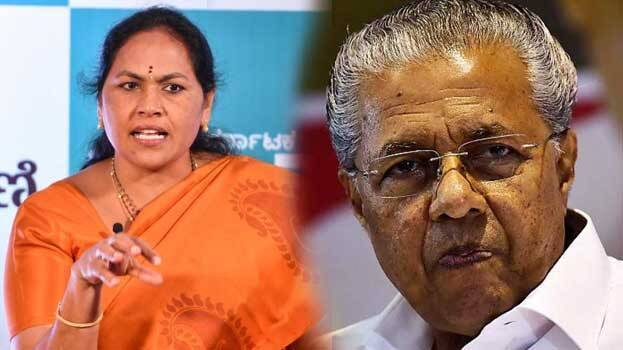 BENGALURU: BJP leader of Karnataka and MP Shobha Karandlaje came forward responding on Pakistan made bullets found at Kulathupuzha in Kollam. The state is a factory of terror and after dissolving the government of Kerala, the state need to come under President's rule, she responded via Twitter.
'Rifles and ammunition missing from police armory, Hindus haunted in the name of Citizenship Amendment Act. Pakistan made bullets recovering from Kollam'. This was her tweet. She sought the resignation of Chief Minister Pinarayi Vijayan via twitter.
14 bullets were found abandoned in a cover near the Muppathadi Bridge at Kulathupuzha in Kollam on Saturday. Joshy, a native of Madathara and a tipper lorry employee first found the bullets wrapped in a newspaper. On examination, he identified it as bullets and soon informed the police.