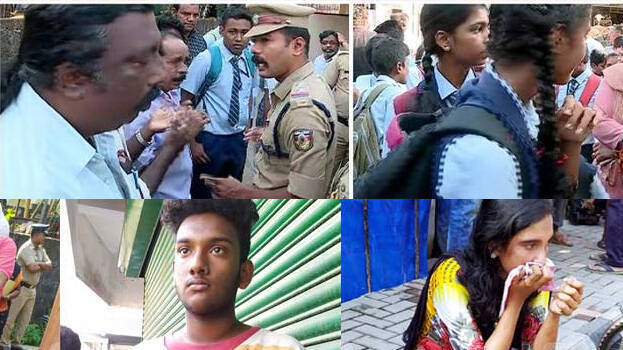 FORT KOCHI: Parents of Class 10 students belonging to the Arooja's Little Star School in Thoppumpadi are staging a protest in front of the school after the students were denied permission to appear for board exams. A total of 29 students were denied permission as the school was not affiliated to the Central Board of Secondary Education (CBSE).
According to the parents and students, the school authorities have cheated them by admitting students up to Class 10 despite having an affiliation only up to class 8. Accusing the authorities of hiding details about the affiliation, the parents said that they will continue with their protest till the authorities take necessary measures so that the students would be able to appear for their exams.
While some of the parents demand action against the school authorities, most of them are concerned whether the students will have to repeat both Class 9 and Class 10 to sit for the examination.
Sources said that the parents came to know about the foul play only after the students failed to collect their hall tickets for the CBSE Class 10 exams this year. Meanwhile, it is learnt that the authorities used to take students to other schools to give them exams in the previous years.
A team of policemen has stationed outside the school to keep the situation under control.