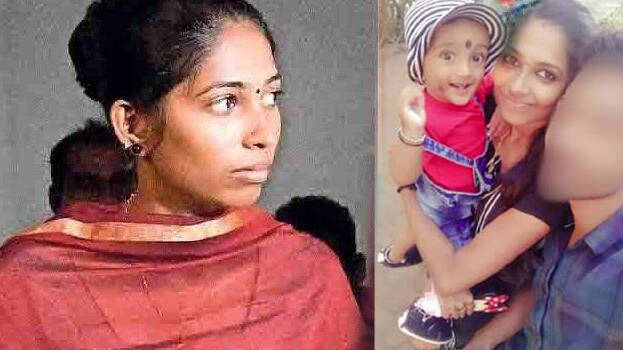 KANNUR: Saranya, accused in murdering her son, made some crucial revelations. She told police that she murdered her son after her lover persuaded her. She told the investigating team that she stole gold and cash from Pranav's house after her lover threatened to morph her pictures and circulate it.
Police obtained information that she had tried to get of the child earlier also. Meantime, her lover Nithin rejected her statement. He said that he had never asked her to kill the child and never forced her for the marriage also. Police will examine the contradictory statements of the two. Meantime, Nithin confessed to the police that he had met her on the previous day of the child's murder.
Meantime, Saranya was almost in tears when she saw her husband and said, 'I don't have anybody'. Nithin is her husband Pranav's friend. Seeing Nithin, Pranav lost control and told him you ruined my family life and raised his hand to attack him.
The child was found dead on the Thayyil beach last week. Saranya's clothes and the mattress were subjected for examination. Though Saranya had resisted the interrogation in the beginning, she later confessed before the police that she had done the heinous crime. Saranya confessed that she had hit the child on his head with a stone to live with her lover.