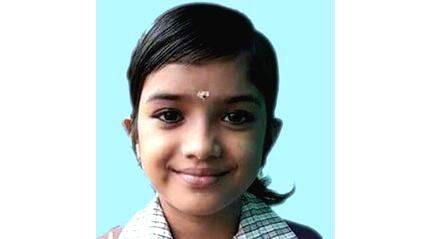 THODUPUZHA: A 13-year-old girl met with tragic death as an overspeeding car rammed onto her. The deceased has been identified as Devananda, daughter of Sunil and Renju and a seventh standard student at Venmani St. George UP School.
The accident was around 8.30 pm in Blathykavala in Vannappuram Chelachuvadu road.
Devananda was on his way home with sister after visiting her aunt's house when she was hit by an out-of-control car hit her at speed. Local residents and her family took her to a private hospital in Vannappuram.
She was critically injured in the head and was shited to Kolancherry Medical College, where she breathed her last. The police are yet to get information regarding the people inside the killer car.
Devananda's siblings: Devapriya, Devasurya, Devaganga