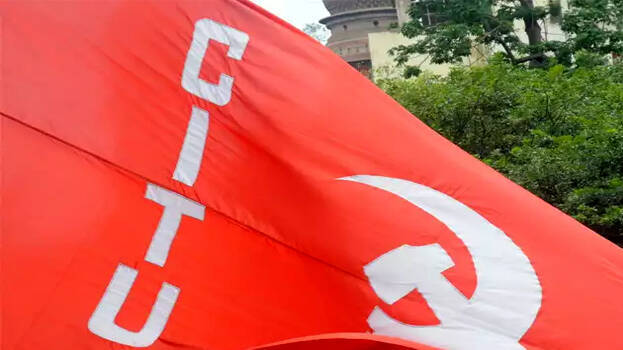 THRISSUR: Even as Coronavirus scare continue to haunt people in Kerala, CITU violated guidelines and organised a meeting on Thursday. The collector soon swung into action and issued orders to stop the meeting.

The meeting had been organised in Thrissur and Alappuzha. In Thrissur, the event was held in Thrissur Sahuthya Academy. As many as 150 persons attended the meeting.

But a section of party workers had come out against the collector's orders. They argued that they had held the meeting after abiding by the government guidelines.

CITU district secretary UP Jose said that the health workers had been appointed at the venue. The government the other day had given instructions to avoid, as far as possible, crowding and mass gatherings at public places.

Meanwhile, the test report of 19 suspects in Pathanamthitta who are in Isolation ward, will be received today.

The other day 15 more persons in Pathanamthitta were admitted to the Isolation ward.

Among them, one person is showing disease symptoms. In Pathanamthitta itself, 25 are under observation in Pathanamthitta and among them seven cases have been confirmed.