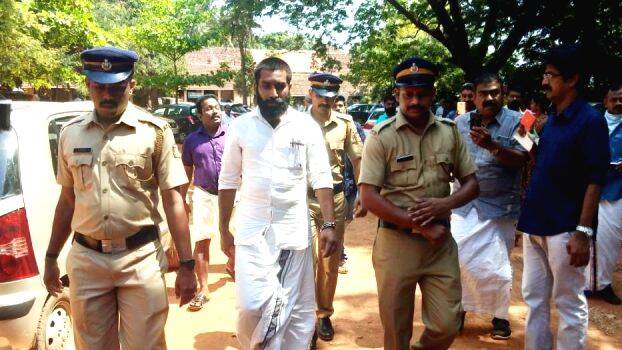 THALASSRY: Thalassery First Class Magistrate has awarded double life-term to the convict in the case in which a mother of two children was pushed to a canal, raped and drowned. He was also asked to pay a fine of Rs 2.5 lakh.

Peringathur native C K Reeja was killed by Peringathur native K P Ansar (29) and the verdict was delivered by Judge P N Vinod.

The fine should be paid as compensation to her relatives. If the fine is not paid, he will have to undergo an additional imprisonment of 2.5 years.
She was the wife of Pulinambram native C T K Gopi. Swathi and Sourav are her children.

The incident pertaining to the case happened on August 14, 2017 at around 12:30 pm.

Reeja was stalked by Ansar on her way to buy fish. When he grabbed her hand, she tried to resist her. At that time, he covered her mouth and nose tightly. In the tussle, she fell into the canal. The woman who lost her consciousness was robbed of her ornaments after which he drowned her.

37 witnesses and 22 documents were produced in the court. Among them, her daughter's (7th witness) statement turned crucial.

Four days ahead of the murder, the convict had grabbed her hand near a paddy field. The daughter said that her mother had told her about it.
The finding of Reeja's stolen ornaments and muddy clothes of the convict also became decisive in the case.