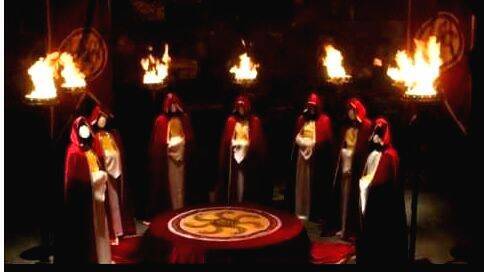 KOLLAM: In Kerala also, there are gangs who lure students to Satanic invocation via social media groups, according to reports.
These gangs have roots in various cities. Students who have fallen into their trap and have lost money and documents are keeping mum out of fear and humiliation.

The latest among the chain of frauds is the duping of a tenth standard student in Kollam. The boy reached this group via a link shared through Instagram.

The group functioned like Blue-Whale games. The promises made by the group members are overseas jobs/studies, wealth worth crores of rupees, luxury homes/cars etc.

The victims are enrolled in the collective by giving them tasks in different phases. The tasks include, making students walk through the railway track in the midnight, show bleeding after making cuts on the body, arrange Sathanic temple and sacrifice goats blood.

In the case of the Kollam student, he withdrew from the gang after he was asked to do dangerous tasks like bruising the body. Soon threat from the gang ensued, after which the student and parents complained to the Collector.

The child finally revealed certain shocking details when the Child Protection Unit counselled him.