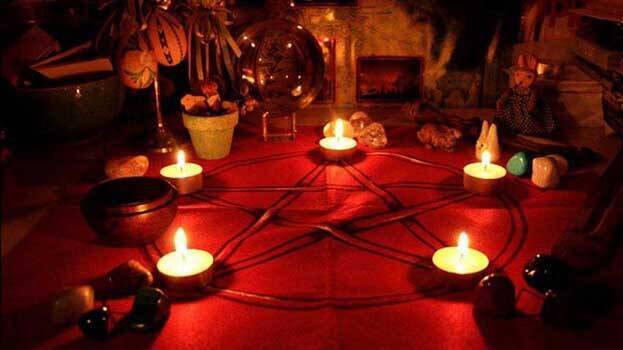 KOLLAM: A woman has complained that she was forced to become naked for a black magic ritual during her honeymoon trip, with the knowledge of her husband's family. Her mother-in-law is in custody following the woman's complaint.
The husband of the complainant, his sister, the black magician, Abdul Jabbar (550, and his aide, Siddique, are now absconding. It is believed that they escaped to Tamil Nadu. The Chadayamangalam police have registered a case against them.
The complainant is from Attingal, while her husband is a native of Chadayamangalam.
The incident occurred on 18 January 2017 in a lodge near Nagore dargah, Tamil Nadu. Abdul Jabbar used to perform black magic rituals in this lodge.
The woman did not complain at that time due to fear. Now after the human sacrifice case in Elanthoor, she decided to register a case.
The woman was taken to Nagore on the pretext of going to Bengaluru for a honeymoon trip. Her husband, his mother, sister, and the sorcerer were also with her. When they entered the lodge room, a woman was seen naked and sitting on a small platform and Abdul Jabbar was doing rituals on her.
The complainant was asked to sit naked to do rituals. When the woman resisted, she was beaten by her husband and sister. The black magician's aide, Siddique tore her clothes. With this the father of the woman who was already undergoing the ritual made noise.
The woman ran to the lodge room. They returned home, two days later, after she refused to take part in the ritual.
The woman then left for her own home. In her complaint, she says that Abdul Jabbar and her husband, and their gang tried to kill her at Attingal by ramming a car. They attacked her brother and also threatened her daughter. Even after a complaint was filed with the Attingal police, no action was taken.
Nine months ago, the woman filed for divorce in court. The complainant also said that one week ago her husband tried to defame her through Facebook.
Their marriage was on 9 December 2016. The woman, in her complaint, said that her husband and his mother used to demand that the woman undergo a black magic ritual to ward off enemy curses. They began mental and physical torture. One and a half months after the marriage, she was taken for the black magic ritual to Beemapally, Ervadi, Kodungallur, and Theni. Abdul Jabbar, Siddique, her husband, and her sister-in-law were there during the rituals in the lodge rooms.