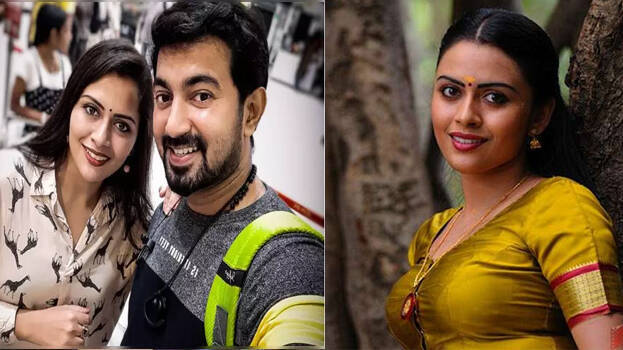 Dhanya Mary Varghese is a cute actress who grabbed attention of cinema lovers even through her short roles. The actress, who took a break from acting after her marriage with actor John, made a comeback through Seetha Kalyanam TV series.

But, it was unexpectedly she had go through many bitter experiences in life. The family life, who which had been going on smoothly for ten years, received major setbacks after some failures in their business.

In 2016, she was detained by police following the arrest of her father-in-law and husband in a real estate scam. "During the time of crisis, I had even thought of committing suicide. What happened in my life was something which I had not even imagined? It was because of my husband's support I am safe and sound today.

I am from an ordinary family but my husband's family had a big business. I stood with them giving my full support. Only after sometime, I understood one thing – we must love everyone but don't believe them blindly. Like me, my husband also learnt that lesson. Today all issues have ended. I now wish to forget those bad days," stars opened up.

Dhanya had reached film field from the modelling world. She came to be noted for her acting in films like Thalappavu and Kerala Café.
"Really we were isolated. In a way it was a blessing to go through that phase because we became stronger after that. We shall start thinking about how to face such situations…"