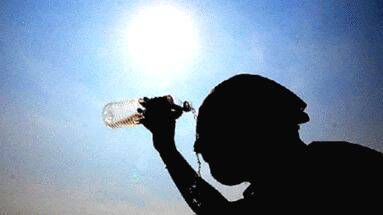 PALAKKAD: In the sweltering summer, the temperature in the State this year hit 41 degree Celsius for the first time on Wednesday.
This was the temperature recorded at IRTC - Integrated Rural Technology Centre at Mundur in Palakkad.

41 °C was noted after the temperature remained at 40 degree for the past five days. The lowest temperature noted was 25 °C

In Pattambi areas also temperature soared at 39 °C. The lowest temperature here was 20 °C. On Tuesday, it was 36 °C.

In Malampuzha dam area, the temperature was 37.2 °C on Wednesday and lowest was 26.6. The temperature reached 40 °C on March 13 and it continues to 40 °C in following days.