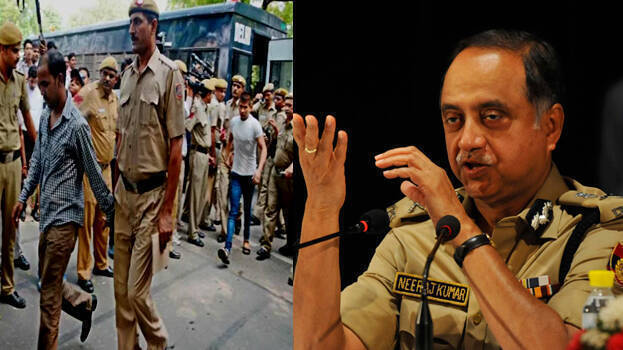 NEW DELHI: Expressing satisfaction over the hanging of four Nirbhaya case convicts, former Delhi police Commissioner Neeraj Kumar reportedly told media that some people had asked him to throw the convicts to hungry wandering lions. He also revealed that he had received threats while investigating the case.
"What ensured justice for Nirbhaya was the scientific aspects of the investigation and daring acts of the Delhi police. The police men had to swam across river and run into Maoists regions to catch the accused.
We faced big pressure. Some had sent me messages to throw the accused in front of hungry wandering lions.
Some requested me to beat them to death in public and castrate them but we stuck to legal ways.

Even they threatened me that they would rape my daughters and ruin my life, if I didn't resign from service. What those people needed was our blood," Neeraj Kumar revealed.