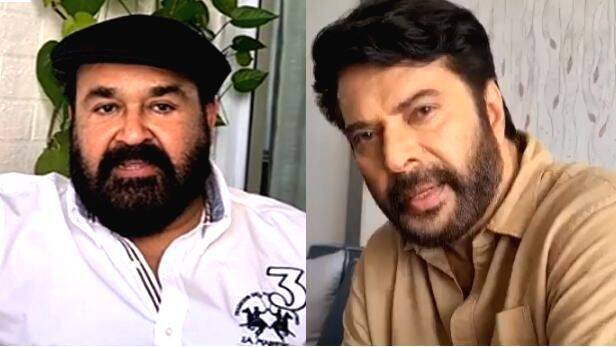 Malayalam super stars such as Mohanlal, Mammootty and leading actress Manju Warrier have extended their support to Janata curfew, called by Prime Minister Narendra Modi in order to prevent the transmission of Coronavirus. The call had been endorsed by Chief Minister Pinarayi Vijayan, his government besides numerous other political parties and organizations in the country.
The stars have also shared their video on their Facebook pages.

"None of us are safe but if we try now, we will be able to check the transmission of the virus", says Mammootty while Mohanlal says, "we can keep everything aside on March 22 and stay indoors from 7 am to 9 pm. Through this, we shall be able to prevent the transmission of a big danger.

Manju Warriers says all of us "have" to be part of Janata curfew called by the prime minister as well as the chief minister for the good of people.