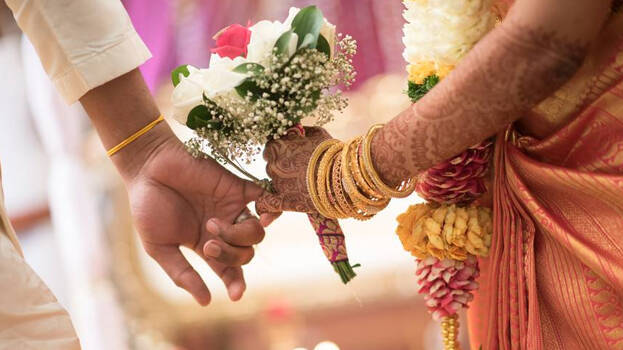 THIRUVANANTHAPURAM: Police on Sunday arrested four persons including a bride's father and a photographer for conducting the marriage, flouting Corona regulations and caring little for Janata Curfew.

The arrested persons were Vattiyoorkavu Panankara native Ramakrishnan and three others. The police have also included in the accused list 60 persons whom they have identified from the marriage video.

The marriage function was held at the bridegroom's house on Sunday. Soon after the marriage function ended, the police, health and Corporation officials reached the spot and arrested the four persons.
The accused have been charged with offence for unlawful assembling and creating threat to the public life under the Disaster Management Act. They were later let to go back on station bail.