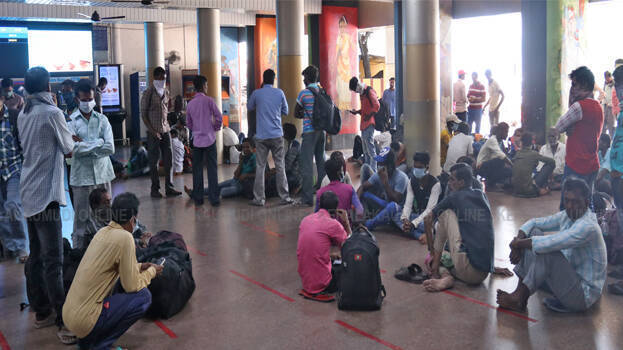 KANNUR: As the jittery migrant laborers have started leaving Kerala for their homes in other states in the wake of Corona scare, the hotels here are facing the threat of temporary closure. The construction field is also feeling the pinch.

The migrant laborers are leaving the State to join their families at this time of world-wide corona scare. Some fake news and campaigns have also increased their anxiety.

Out of about one lakh hotels in the State, half of them are on the verge of closure, says Hotel and Restaurant Association State general secretary, G Jayapal. Hotels over the past several years have been depending totally on labourers from other states.

Out of around 25 lakh labourers in Kerala, about 5 lakh of them are Bengalese and Assamese. Working as daily-wage workers, they work continuously for two months after which they take two months' leave and go back homes.

According to hoteliers, the unexpected pandemic have taken a toll on their work force. Many labourers have left for their homes even without taking their wages and some have left even without informing the hotel management.