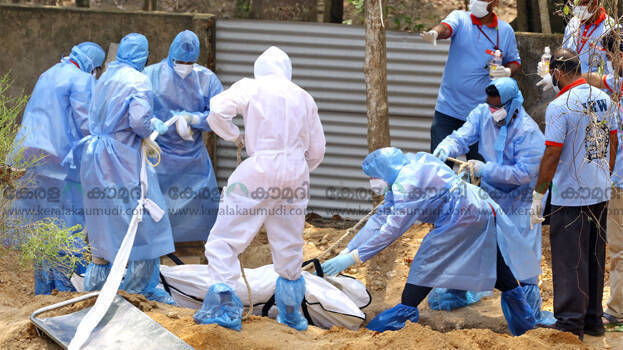 THIRUVANANTHAPURAM: The funeral of Pothencode native and Corona patient Abdul Azeez (68), who breathed his last at Thiruvananthapuram Medical College on Tuesday, was held at Kallur Juma Masjid. His body was buried in a 10 Feet deep pit.

As there is a chance for the transmission of the virus from the body of a Corona patient, the body of Azeez was buried according to the Central Health Ministry's protocol.

As per the instruction of the health ministry, his relatives didn't take part in the last rites, which was carried out under the observation of the health department.

Abdul Azeez' wife and children are under observation. He had been under treatment in the Medical College since March 23.