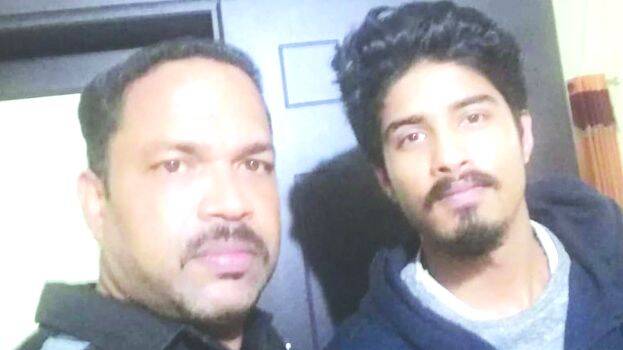 Kurippuzha Kalluvila house resident Kishore was not double-minded when invited his friend from Italy to his house as he was asked to go into observation by health officials. For this love and conscience, he had to face frowns, verbal abuse, threat and isolation from his relatives.
Kishore's close friend is Kadavoor Vilayil Padinjathathil Vinod Willaim and Minimol Selin Netto's son Eric (20). He was in Kerala to attend another friend's marriage.
Kishore stays with elderly father Ramachandran Pillai, mother Lalithamma and nephew Akash.

Eric had reached Nedumbassery airport on March 10. His father Vinod William and Kishore had gone to receive him. At the airport he was asked to go to Kalammsery Medical College. Though he tested negative for Corona virus, he was asked to go into observation for 14 days and later for seven more days.
Near his Kadavoor family house, there were many houses and a temple. So remaining there under observation may be objected by people. His elderly parents also stayed in that house adjacent to which they ran a shop.
Considering all this, it was Kishore who invited him to his house as it was in a secluded place.
Now even after the observation period ended yesterday, they have not been able to change the mind of relatives. They continue to watch the duo with skepticism.