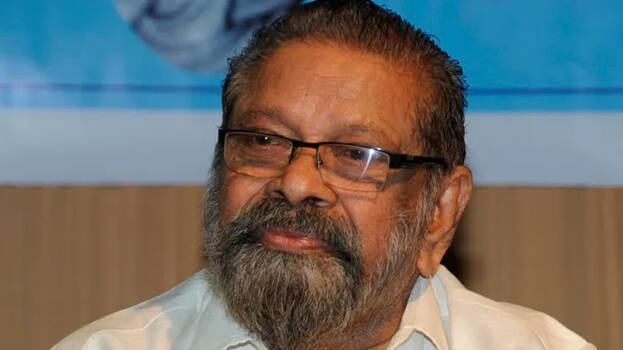 KOCHI: Arujunan Master's songs were endearing melodies of a period between late sixties and seventies. He was born at Chirattapalam in Kochi as the youngest son of 14 children born to Kochu Kunju and Paru.

When Arjunan was just 6 months old, his father died, pushing his family into extreme poverty. To help his mother Arjunan dropped out of school when he was studying in the second standard.

He used to snacks that were prepared by his mother at home. He also did porter's job and labour work. Unable to provide for all her children, his mother sent Arjunan and his brother, Prabhakaran, to Jeevakarunyananda Ashram at Palani. Every evening, Arjunan would join the other children in singing bhajans. It was Ashram chief Naryana Swami who first discovered his great talent to sing. Arjunan got his first lessons in music under a music master arranged by the Swami. Under him, Arjunan learnt music for seven years.

As the ashram started overflowing with inmates, the brothers retuned to fort Kochi. After that he performed concerts and labour works to make a living. Though he had no money to learn music further, he got opportunities to study vocal, harmonium and table.

He later honed skill skills in music under Kumarayya Pillai and K.N Vijayarajan Master.

Arjun composed his first song for a drama as a substitute. It was for the drama Pallikuttam. While working for drama he got introduced to Devarajan Master. Later he played harmonium for several songs composed by the Master.

Arjunan made his debut in film music in 1968 by composing five songs for the film Karutha Pournami. His teaming up with Sreekumaran Thampi gifted Malayalis with a number of melodies. He had also worked with Vayalar, P Bhaskaran and ONV Kurup. In 1964, he married Bharthi. He has composed about 600 songs for about 200 films.

His cremation will be held with full State honours at Palluruthi crematorium at 2pm on Monday. The last rites will be held without violating lockdown protocol, his relatives have informed.