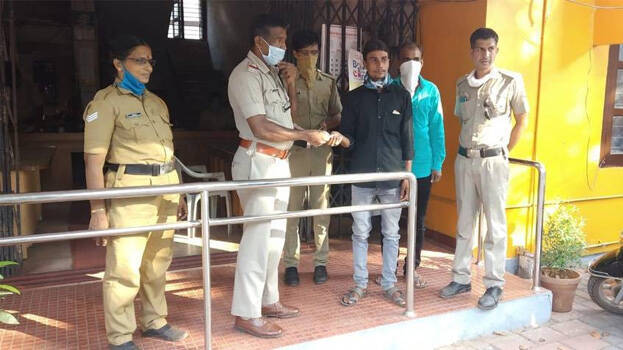 KASARGOD: In a touching gesture, Vinod Jangid, native of Rajasthan and a guest worker has donated an amount of Rs 5000 to the Chief Minister's Distress Relief Fund. Jangid handed over the amount to inspector M A Mathew of Neeleswaram police station. He donated this amount to CM's relief fund to fight COVID-19. This was shared by sub inspector C R Biju via Facebook.
As the bank had closed, the police accepted the money and then transferred to CMDRF via Google Pay from the bank account of a police official of the station in the presence of him. Jangid, a tile worker, donated the money earned from his savings to the CMDRF, said Biju.
Shashi Tharoor MP tweeted lauding his act. Kerala takes care of guest workers and they reciprocate from the heart, tweeted Tharoor.
Vinod has been living in Kasaragod for over a decade. He resides in a rented house with his wife and two-year-old daughter.