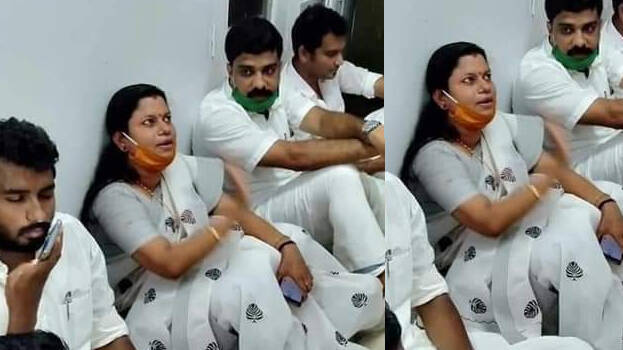 KOLLAM: Kollam East police arrested DCC president Bindu Krishna and six Youth Congress leaders on Monday for holding demonstration in Kollam town, violating lockdown restrictions.

They demanded that steps be taken to bring back expats stranded in foreign countries. Six party leaders led by Bindu took out a march to district collector's office to hand over the memorandum in this regard.
The march that started from Taluk Office was blocked near St Jospeh School. It was here that Bindu joined the march. The leaders were arrested by East CI Rajesh and his team when they reached Chinnakkada round.

Youth Congress District president B Arunraj and Faisal Kulappadam were among the ones arrested.

Bindu was reportedly on her way to hospital with her son who was having fever. Noticing the leaders, he got off the car and joined them.
The police said they had to arrest her as she violated lockdown rules.
Bidnu was later released on bail. She said she was arrested without any valid reason and the leaders who participated in the protested followed social distancing norms.
After the arrest, the leaders also staged a sit-in at the police station.