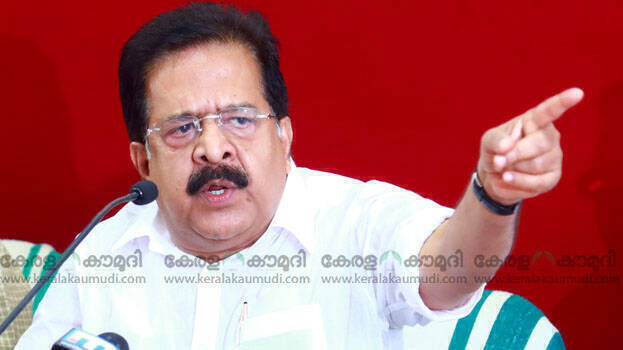 THIRUVANANTHAPURAM: Opposition leader Ramesh Chennithala has said the Opposition cannot observe silence when a big scam is going on in Kerala.

"We opened up in front of the people as we strongly disapproved of steps taken by the government in the Sprinklr deal. Initially, the chief minister was not ready to respond to my allegation. This was because of his anxiety over exposition of a big scam.

There is no political conspiracy in this. Even IT secretary has agreed to our arguments in a channel talk and the chief minister also didn't deny it. The Lavalin ghost is again haunting him. At this instance, Pinarayi is trying to get the image of a martyr. The chief minister's talk now is a wailing sound and in this case, there is differences of opinion within the party and the LDF.

Even Yechury or CPM State secretary has not opposed my arguments. When Karunakaran or Oommen Chandy had to face allegations they didn't cry for sympathy…

The chief minister is not answering questions on allegations and instead, attacking the Opposition and media," he said.

Chennithala also asked the government to clarify when it will return the salary deducted from government staff. "Avoid health workers, police fire force officials and others from salary challenge. Covid is not the reason for the financial crisis in Kerala. Lapses in the Revenue collection and unnecessary expenses are the reason for the crisis," Chennithala added.