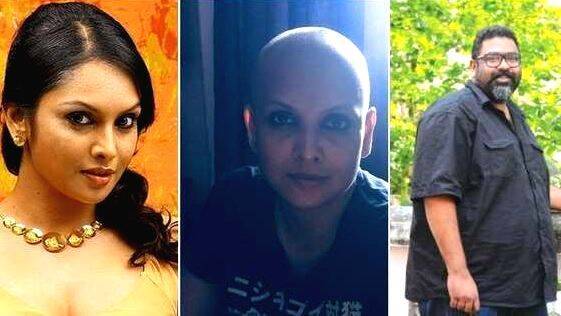 The lockdown period is also the time for tonsuring heads. Many sitting at home during lockdown are shaving their heads. This is a relief for many in the scorching heat. Many including celebrities, are in the list of tonsuring heads. Now, actress Jyothirmayi has tonsured her head. People are surprised by the new look of the actress, who was once a favorite of the Keralites. Her husband Amal Neerad shared the picture of his wife's new look in the social media. He has captioned the picture as 'Thamasoma Jyothirgamaya'.
The social media has taken over the picture of the celebrity couple who usually don't share much of their personal pictures. Instead of commenting, the people are more enthusiastic to know about Amal's upcoming film Bilal 2.
Actor Indrajith also had tonsured his head during the lockdown. He had shared the picture in the social media.
Amal Neerad and Jyothimayi got married in April 2015. The two got married at a simple function in the presence of their families and close friends. She bid goodbye to films after marriage. She had acted in Malayalam, Tamil and Telugu films.