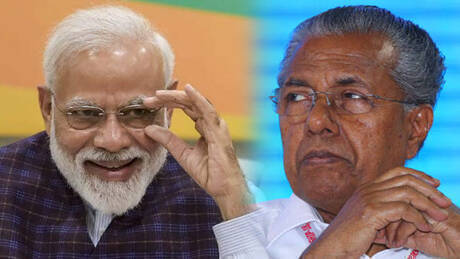 KOCHI: In a recent development, the central government has filed an affidavit at the Kerala High Court stating that Indian facilities are sufficient enough to collect the details of COVID-19 patients. While expressing readiness to collect details on Kerala's request, the Centre also added that large scale data collection is possible with the help of National Informatics Centre (NIC).
According to the central government, the Aarogya Setu application developed for the fight against coronavirus is a clear example which shows that the facilities in the country are enough to collect the data of its citizens. It also added that details of over 7 crore people have been so far collected through the application. Earlier, the Kerala government had informed the court that there is no company in the country that can handle mass data. The state government had also ruled out any possibility of data leakage through Sprinklr.
However, the affidavit submitted by the Centre seems to be a huge blow for the state government as the former stated that there are enough facilities in the country that can handle large scale data collection. The centre also criticised the state government for preferring a US-based company instead of promoting the Aarogya Setu app at the current scenario. It also pointed out that handing over personal details of patients to a foreign company can lead to data leakage in the future. The case will be considered by the High Court on Friday.